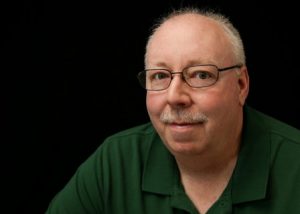 Dr. Harry Elston,
2017 Chair of DCHAS
Welcome to the American Chemical Society's Division of Chemical Health and Safety's web site. We are dedicated to supporting the efforts of chemical manufacturers, industrial and academic researchers, and science teachers at all levels to work for a safe and healthful work environment. Through our technical symposia, the Division's Journal, 
the Journal of Chemical Health and Safety
, 
our workshops
 and
our DCHAS-L  listserv
, we provide a forum for scholarly health and safety research, advice and counsel from an experienced group, and support for health and safety efforts in industry and academia.
Our active awards program recognizes people and organizations who contribute to the progress of the Chemical Health and Safety profession in a variety of sectors. These awards include:
Howard Fawcett Chemical Health and Safety Award
The SafetyStratus College and University Health and Safety Award
Tillmanns-Skolnick Award
Divisional Service Awards
CHAS Fellows Award
We also have many members who are active in broader ACS activities and have been recognized as ACS fellows.
Membership in the Division comes with both a paper and electronic subscription to our Journal, and access to the listserv, which is an invaluable resource both to the rookie health and safety professional and to those who are more experienced. There's always something new to learn about or a great idea to borrow. Click on the "contact us" tab to send us your questions or comments. We'll be happy to help.
We're looking forward to a busy 2017.
Best Regards,
Harry Elston, 2017 Chair
ACS Division of Chemical Health and Safety