At the fall 2019 ASC National Meeting in San Diego, CA, CHAS was honored with two ChemLuminary awards for Divisional activities. The awards honored the Division's innovative projects in working with international stakeholders in Malaysia and in communicating with the research community about the importance of Laboratory Risk Assessment. Pictured above are several former, current and future CHAS chairs with ACS leadership at the awards ceremony.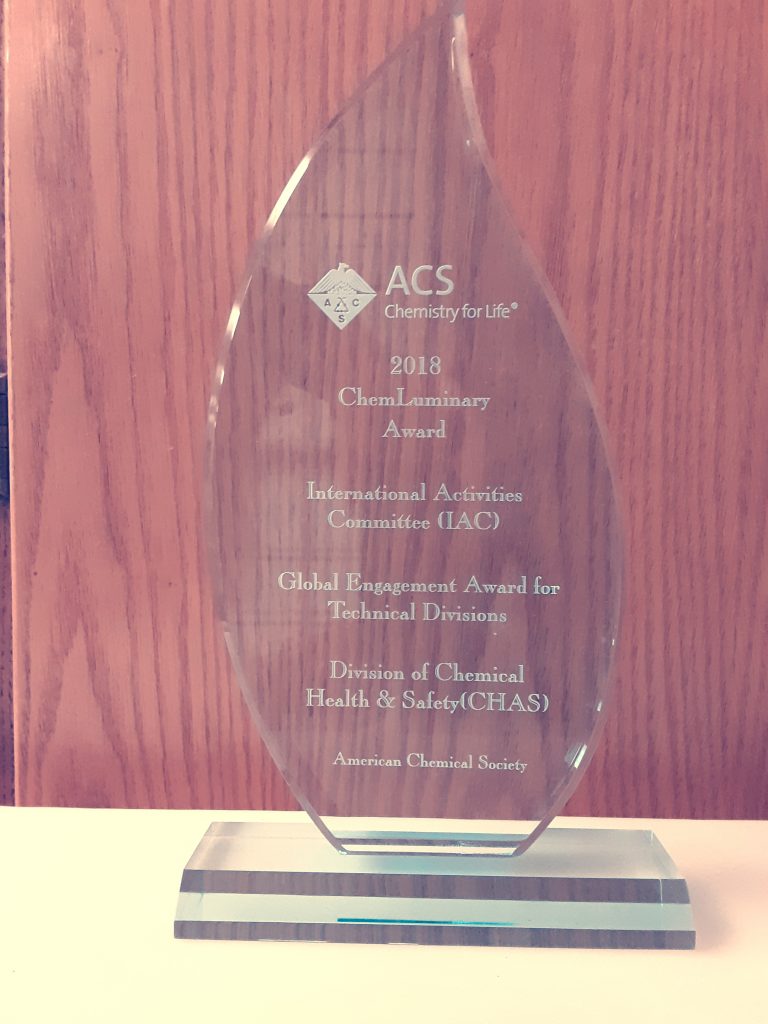 In addition, Frankie Wood-Black, CHAS former chair and active CHAS councilor, was recognized by the Committee on Public Relations and Communications with the
Helen M. Free Award for Public Outreach
Frankie Wood-Black writes a weekly science column for her local newspaper. As an ACS Expert, she has been quoted on topics including tattoo inks and pool safety. She also wrote a book on how to safely perform hands-on science.
The Division prepared this poster to highlight the 4 nominations it received for Chemluminary awards for its 2020 work.