The 2020 CHAS elections will take place in May this year. The slate of candidates for this year's election is provided below.
Candidate for Chair Elect
Chris Incarvito
Candidate for Secretary
Monique Wilhelm
Candidates for Councilor
(highest number of votes)


Alternate Councilor
(second highest number of votes)

Brandon Chance

Frankie Wood-Black

Joe Pickel

Candidates for Member at Large

Kendra Denlinger


Joseph Crockett
Candidate for Chair Elect
Christopher Incarvito, PhD,
Associate Provost for Science Initiatives
Yale University
Dr. Incarvito joined Yale University in 2002 and currently serves as the Associate Provost for Science Initiatives. In this role he has broad responsibility for strategic planning and programmatic development in support of Yale's Science Strategy – an ambitious prioritization of interdisciplinary and integrative initiatives that will catalyze new research programming and supplement existing research excellence.
He serves on a multitude of university committees including the EHS Laboratory Safety Committee and has worked collaboratively with Yale EHS on projects ranging from campus-wide chemical inventory systems, new safety policy development, and safety-driven laboratory renovations and retrofits.
The balance of his portfolio is in overseeing research operations and strategic scientific development of Yale West Campus, where he is responsible for the quality and creation of new research programming and facilities through collaborative work with faculty, directors, deans, department chairs, and other university leadership. He also spearheads an ambitious program of laboratory modernization across West Campus, delivering a significant expansion of Yale's science and engineering capacity, and manages strategic capital investments, deployment of high-value shared research instrumentation laboratories, and collaborations with global scientific research organizations.
Dr. Incarvito has been a member of D-CHAS for eight years and has served as the division's Development Chair for the last two. He was also named a CHAS Fellow in 2018.
He earned a PhD in inorganic chemistry from the University of Delaware in 2002 and his continued research interests include the application of orthogonal analytical instrumentation to complex chemical and biological problems. His current professional interests are in modern laboratory design, specifically in the creation of spaces that support interdisciplinary research efforts, shared resources, and safety-driven design.
Secretary
Monique Wilhelm, M.S., NRCC Certified CHO
Laboratory Manager, Adjunct Lecturer, Chemistry Club Advisor
Department of Chemistry & Biochemistry|University of Michigan-Flint
ACS CHAS Secretary|2017 CERM E. Ann Nalley Award Recipient

Monique Wilhelm is the Laboratory Manager in the Department of Chemistry & Biochemistry at the University of Michigan-Flint. Her work involves all business and operations within the chemistry labs including maintenance of instrumentation and all functions related to laboratory safety. She has an M.S. in Chemistry, HAZWOPER Specialist certification, and is an NRCC Certified Chemical Hygiene Officer. She was the 2018-2020 secretary for the executive board of the American Chemical Society (ACS) Division of Chemical Health and Safety, is a member of the Safety Committee within the ACS Division of Chemical Education, and is an advocate for science literacy and the improvement of the popular view of chemistry.
Councilor (highest number of votes)
Alternate Councilor (second highest number of votes)
Brandon S. Chance, MS, CCHO
Director of Environmental Health and Safety
Southern Methodist University
Brandon holds bachelor's and master's degrees in chemistry with an emphasis on polymer and organic chemistry from Texas Lutheran University and Texas A&M University and has been an ACS member for 13 years. After serving as a bench chemist and researcher in academia and industry for four years, Brandon transitioned a role in environmental health and safety in 2008.
Over the last decade he has held various positions at Texas A&M University at Qatar, Princeton University, and most recently at Southern Methodist University, where he is currently the Director of Environmental Health and Safety. Brandon routinely gives talks at both Campus Safety Health and Environmental Management Association (CSHEMA) and American Chemical Society (ACS) national meetings.
He currently sits on the Executive Committee of the ACS Division of Chemical Health and Safety (DCHAS) as an Alternate Councilor and Liaison to the Division of International Activities and is also on the conference education committee for CSHEMA and is a co-organizer for the 2020 CSHEMA Safety Symposium on Safety Culture. Brandon is an ACS-DCHAS Fellow and an ACS ChemLuminary Award recipient for Global Engagement. In addition to national talks, Brandon has also served as an invited speaker and panelist at various ACS International events including events in Malaysia and Qatar that focus on laboratory safety and security in conflict regions and international settings.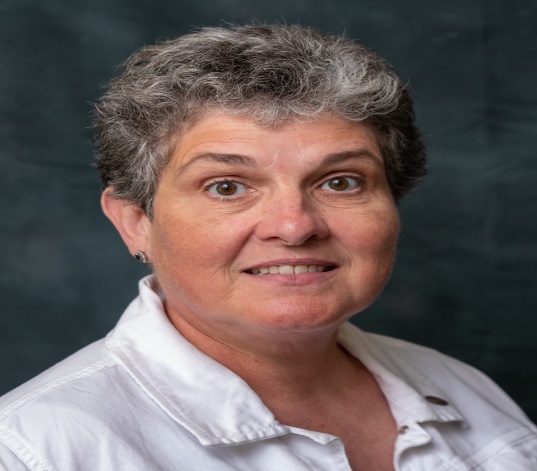 Frankie Wood-Black, Ph.D., REM, MBA
Principal – Sophic Pursuits

Dr. Frankie Wood-Black has been a member of the Division since the early 1990's. She has been active in Divisional Activities throughout this time and has held a number of roles in the Division including the Chair and Counselor. While representing the Division, she has been a member of a number of ACS committees and has participated in many governance activities, and currently is a member of the Nominations and Elections Committee for the ACS. In addition, to her ACS activities, Dr. Wood-Black was an industrial scientist working in the areas of environmental compliance, sustainability, and chemical management. In 2014, she left industry to return to academia and is currently the Division Chair for the Engineering, Physical Science, and Process Technology at Northern Oklahoma College, in Tonkawa, OK.
Joseph (Joe) M. Pickel, Ph.D., CCHO
Joe received his B.S. in Chemistry from Villanova University in 1998 and his Ph. D. in Polymer Chemistry from the University of Akron in 2003. After graduate school, he began working as a postdoctoral researcher at Oak Ridge National Laboratory (ORNL) in Tennessee and soon after became a Research and Operations Staff member at the Center for Nanophase Materials Sciences serving as chemical inventory manager, environmental protection officer, and work control coordinator for this division. In 2012 he became the Research Support Group Leader for the Chemical Sciences Division, responsible for coordinating all aspects of ESH, quality and operational activities within the division. He is also responsible for the Work Planning and Control process for all R&D at ORNL.
He joined ACS in 1996 and has been a member of CHAS since 2007. Joe has also been a member of the Division of Polymer Chemistry and the Division of Chemical Information. As a member of CHAS, Joe has organized numerous symposia including several Presidential symposia and given presentations in the area safety of nanomaterials, chemical management, research facility design, and other topics. He has been an active volunteer in CHAS serving as Chair (2018) Membership Chair, Alternate Councilor and co-chair of the Programming Committee. He has been a Certified Chemical Hygiene Officer with the National Registry of Certified Chemists since 2007 and serves on its Board of Directors.
Member at Large
Kendra Leahy Denlinger, Ph.D.
Teaching Professor of Chemistry
Xavier University, Cincinnati, OH
I am a Teaching Professor of Chemistry at Xavier University in Cincinnati, OH, where I started working in the fall of 2017 after earning my Ph.D. in chemistry from the University of Cincinnati. During my last year of graduate school, I participated in a 6-week internship with ACS in Washington, D.C., and I have been involved with the chemical safety community ever since. During this internship, I developed a presentation about the ACS website Hazard Assessment in Research Laboratories, which I presented at my graduate institution as well as at Keene State College, Harvard University, and MIT.
My graduate research background is in green chemistry, which is why I was drawn to the area of chemical safety. Chemical safety and green chemistry complement each other, and I believe there are many benefits to closer collaboration between the two. I have been involved with the ACS Committee on Chemical Safety since fall of 2018 and am currently serving as an associate member. I am a member of the Division of Chemical Health and Safety, and am currently working on a project with the division funded by an ACS Innovative Project Grant. We are designing an electronic tool to help guide undergraduate chemistry laboratory students through the RAMP process.
I have enjoyed working with the chemical safety community and learning from them, so I am excited to get more involved with the division in serving as a Member-at-Large!
Joseph M Crockett
A LeRoy and Wanda H Baker Chair of Science
Professor of Chemistry
Department of Chemistry
Bridgewater College
I am the A Leroy and Wanda H Baker Professor of Science and Professor of Chemistry at Bridgewater College (retiring this year after 43 years teaching). I have been involved with lab safety in different aspects for my entire career. I instituted the lab safety program at Bridgewater, one level for freshmen and sophomores and an upper level for Chemistry majors. I have chaired the safety committee for the Virginia Section ACS, I have been a member of CHAS for 27+ years, I am a member of the Committee on Chemical Safety ACS, and I have worked on several project including the writing of the new ACS test on Chemical Health and Safety.